At Madera Ribs we are committed to become world's leading manufacturer of professional fast boats, by exceeding our customer's expectations in quality, innovation and cost, through continuous improvement and customer interaction.
MADERA AS A INVESTMENT
Madera Ribs has extensive experience in the design and fabrication of fast RIBs for the military and professional market.
INNOVATIVE DESIGN
The unique and innovative design characteristics of the Madera rib are;
-The height of the tubes in combination with a high dead rise, a large chine and a moderate beam insures less vertical accelerations than on any other rib on the market. This is the perfect RIB for offshore use in every weather type.
-The height of the tubes creates a save working environment, as the crew is less likely to fall overboard during operations.
-The Madera Rib offers a unique and highly innovative, 360 degree ballistic protection for the crew.
The above stated unique and innovative combination of design features results in a smooth and comfortable ride and a high degree of crew safety.
STRENGHT OF A MADERA RIB
The Madera Rib has an innovative and modular constructed design, but its build in traditionally and simple robust manner. The Madera Rib is handmade by experienced craftsman which results in the strongest Rib on the market.
With a Madera Rib our clients are ready for the future as we offer a new generation Rib.
CLIENT FOCUS
Madera Ribs as a company has a strong client focus and flexibility.
In corporation with our customers we discuss their wishes, in order to come to a tailor made solution. This is not just a promise but our working philosophy.
THE MARKETS
Navies from around the world are facing a change in treats and tasks. The treats have changed from conflicts between nations to encountering piracy and terrorism. The tasks have changed from fighting big surface ships, planes and sub marines to offshore patrolling and protection of the EEZ in order to fight against piracy, terrorism, illegal immigration and drug trafficking. Big naval vessels such as frigates and corvettes are not suited for these tasks as they present a complete overkill with their torpedoes, surface to air missiles. Frigates and Corvettes also present a big burden on the navies' budget as it is very costly to maintain and operate these types of ships. The result is an increase of the number of interceptions, boarding's and inspections. The Rib is the instrument to do these interceptions and boarding's. So because of this, the need for large patrol vessels are decreased and the market for +10m offshore Ribs is increasing all over the world.
In this way Madera is benefiting from the changed market and from the crisis. Big ships cost alot of money to purchase, to operate and maintain. With 1/10 of the budget they can buy 10 offshore patrol RIBs which are much faster and able to cover a much larger area.
Madera also benefit from certain growing markets. Madera operates worldwide and therefore doesn't depend on local economies. In this way we always benefit from grow in several markets.
INVESTMENT OPPORTUNITY
Madera Ribs is looking for three types of investors;
-General investors who would like to invest in Madera Ribs in total.
In line with our mission statement, we are looking for financial facilities to accelerate our overall global expansion.
-Investors who would like to invest in special innovative products.
In line with our mission statement, we are looking for financial facilities in order to launch innovative products and projects.
-Regional investors who would like to invest in their own country/region.
In line with our mission statement, we are looking for financial facilities to set up shop in different regions of the globe.
CONCLUSION
Investing in Madera Ribs, is investing in a rising market with growing demand.
If you as an investor are as enthusiastic as we are about Madera Ribs and our products and you see the global investment opportunities, then please do not hesitate to contact us.
We offer: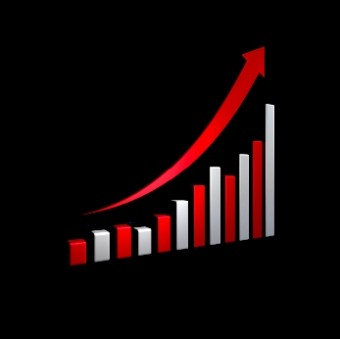 High return of investments.
A proven and well known brand
A exciting, high quality and innovative product with a huge potential.
A product which you can touch and experience.
A Dynamic and Fun Team
Easy to market concepts
Close involvement in all phases of the project. From design to build to trails.
We look forward to discussing our investment proposal with you.